Pelotons CEO calls Apple Fitness+ a legitimization of fitness content
With Apple announcing Fitness+ during Peloton's first investor meeting, Peloton's CEO was immediately questioned about Apple entering the same business.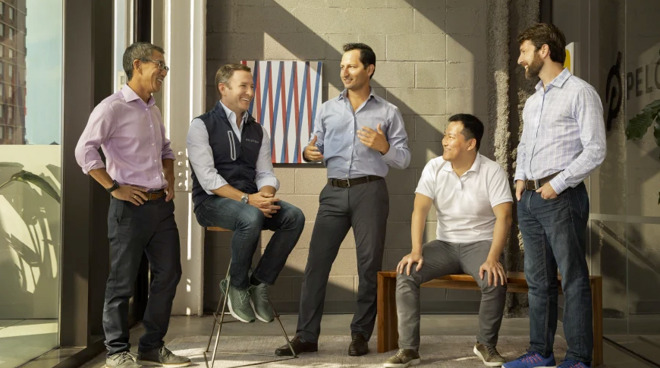 John Foley, second from left, with Peloton Team | Image Credit: Peloton
Apple announced Fitness , a streaming fitness program for Apple Watch wearers, at the September "Time Flies" event. The service seeks to combine the health-tracking capabilities of the Apple Watch with instructor-guided workouts.