Lawsuit claims Apple appropriated idea for diverse emoji characters
Apple has been hit with a lawsuit claiming that its ethnically diverse emoji characters willfully infringe on existing copyrights.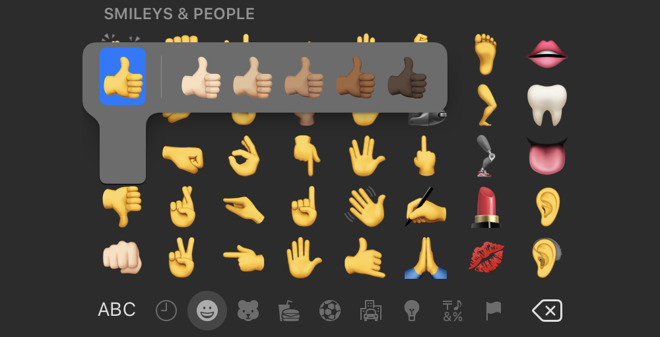 Credit: Apple
The complaint, filed Friday in the U.S. District Court for the Western District of Texas, claims that plaintiff Cub Club Investment (CCI) developed "the world's first diverse emoji" brand in 2013. CCI holds more than 20 copyrights covering diverse emoji, and has three pending patent applications and it launched an app, "iDiversicons," on the App Store the same year.