Compared: Apples 2020 iPad Air versus 2020 11-inch iPad Pro
While there are still reasons to opt for the 11-inch iPad Pro, Apple's new iPad Air 4 brings so many pro features that the two have never been this close.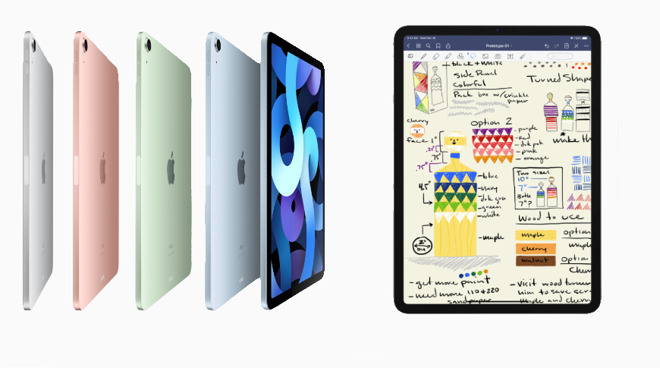 Left: the new iPad Air 4. Right: the 11-inch iPad Pro
During Apple's September 15 event, Tim Cook referred to the company's whole lineup a couple of times. He didn't go so far as to say this product slots into this spot in the lineup, but he was emphasizing how Apple is trying to offer products for ever different type of user.