Be patient with developers, as a one-day warning before the full iOS 14 release is too short
In seconds, Apple CEO Tim Cook disrupted the normal flow of the iOS beta cycle, in announcing that iOS 14 and others would be released on Wednesday after a one-day GM period. Chaos is ensuing in the developer community, and users will need to be patient for a week or two. Here's why.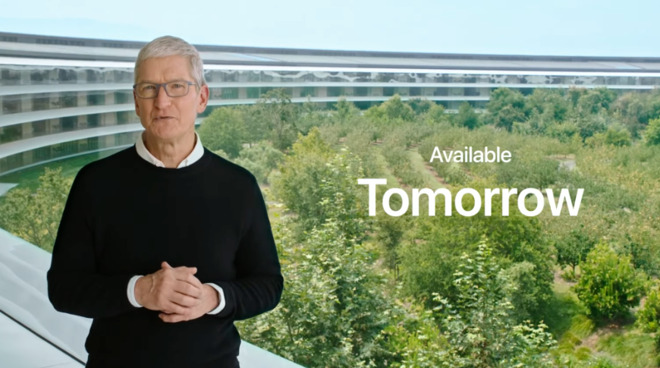 Tim Cook looks more relaxed about the fast release of iOS 14 than most developers.
There were probably some coffees spilt during Apple's September 15 event, definitely a lot of lunches skipped, and seemingly a great deal of complaining from developers. For starting later today, users will be able to download the brand new versions of just about every Apple operating system bar macOS Big Sur — and few developers can possibly be ready.