AppleCare+ coverage expanded to two accidents per year, purchase period extended
Apple this week updated its AppleCare+ warranty product to cover more accidental damage per year, while at the same time extending the time period in which owners can sign up for the service.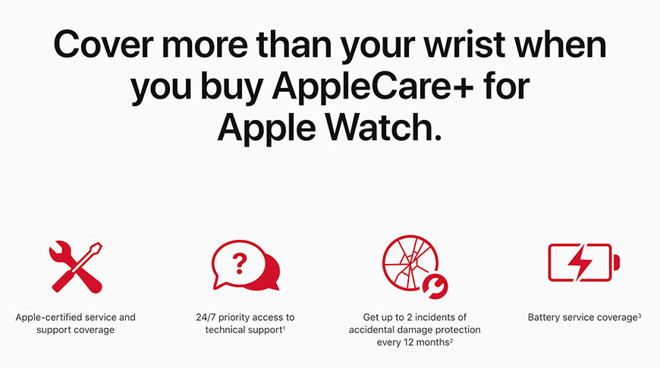 Under the new terms, Mac, iPhone, iPad, Apple Watch, HomePod and iPod owners are now covered for two incidents of accidental damage per 12-month period, according to the AppleCare
webpage
. Prior to the change, customers were granted two incidents of accidental damage protection every 24 months.Apple's fine print notes customers are unable to roll over unused accidental damage incidents. The two covered cases expire after an initial 12-month period, with Apple granting protection of an additional two incidents to use within the next 12 months of continued coverage.