Apple Watch Edition, Hermes models come with 5W power adapter
Apple may have nixed the 5-watt power adapter from a wide swath of Apple Watch Series 6 models, but customers can still get the accessory with the wearable's most expensive configurations.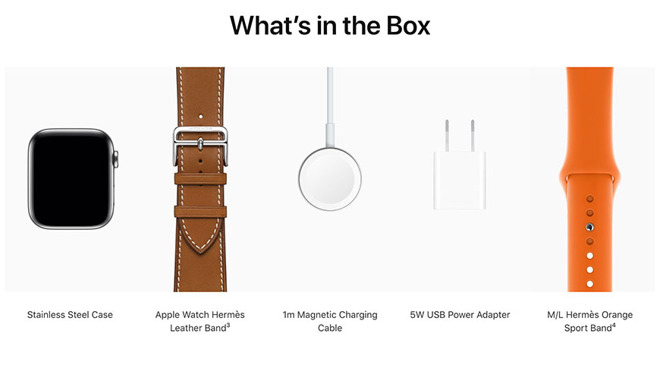 When it announced that
Apple Watch Series 6
devices would lack a USB power adapter in the box, Apple framed the move as being part of continued efforts to offset the impact its popular devices have on the environment. It appears that there are exceptions to that rule, however.As noted on Apple's website, titanium Apple Watch Edition configurations and Apple Watch Hermes still rate the small plastic puck.