Apple Silicon iMac & MacBook Pro expected in 2021, 32-core Mac Pro in 2022
Apple's short-term plan for Apple Silicon is reportedly a larger MacBook Pro and iMac refresh in 2021, with a Mac Pro with up to 32 high-performance cores coming at some point in 2022.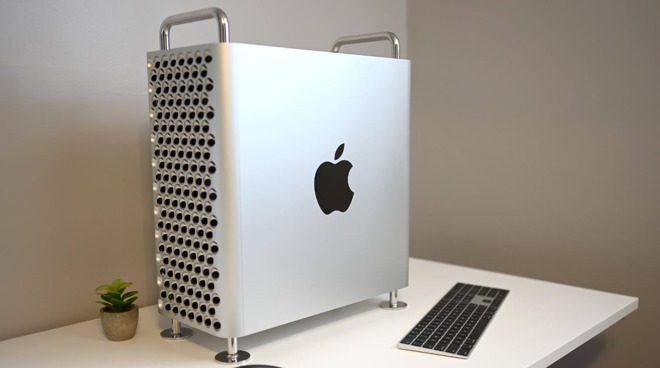 Apple's current Mac Pro
Backing up recent claims that Apple is designing an Apple Silicon-powered Mac Pro that is half the size of the Intel one, new reports say the company plans dramatically improved Mac processors. These include a potential 32-core Mac Pro in 2022, and an iMac in late 2021.