Apple has sold a total of 500 million iPads in the last 10 years
Apple CEO Tim Cook said that Apple has sold more than 500 million iPads in the decade since it debuted its very first tablet, marking the first time it has revealed iPad sales numbers in two years.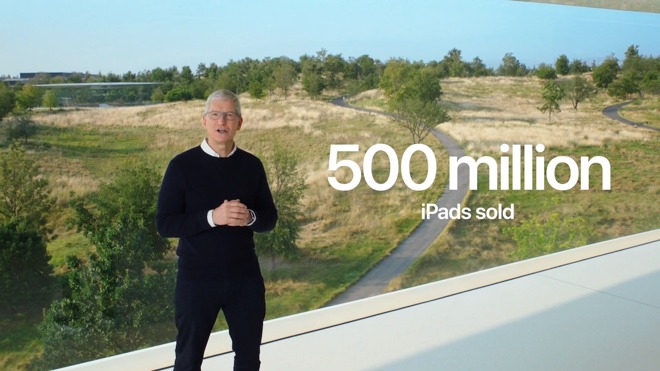 Credit: Apple
Tim Cook made that announcement during Apple's "Time Flies" event on Tuesday. It's the first real confirmation of iPad sales since Apple stopped reporting individual unit sales in November 2018.