Apple Fitness+ will offer workouts on any screen
Apple has introduced Fitness+, a workout app that combines videos with Apple Watch data to get users healthy.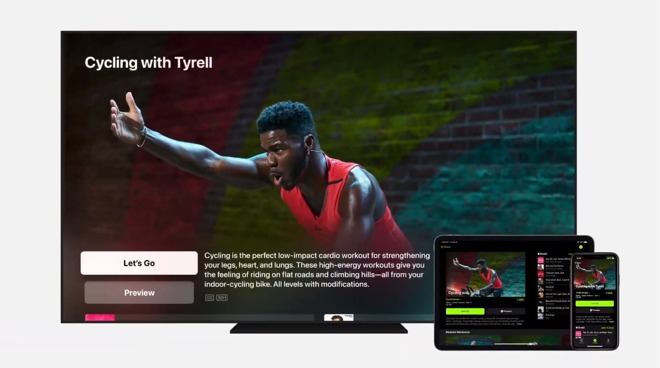 Launched during the "Time Flies" event, Apple Fitness+ will allow customers equipped with an Apple Watch and another Apple device with a screen to perform guided workouts. Displaying a workout on an iPhone, iPad, or via the Apple TV, the app will monitor the user's workout via sensors on the Apple Watch.Apple's trainers will provide a series of studio workout videos on a weekly basis, covering a wide variety of workout types, including HIIT, Yoga, and Strength Training.